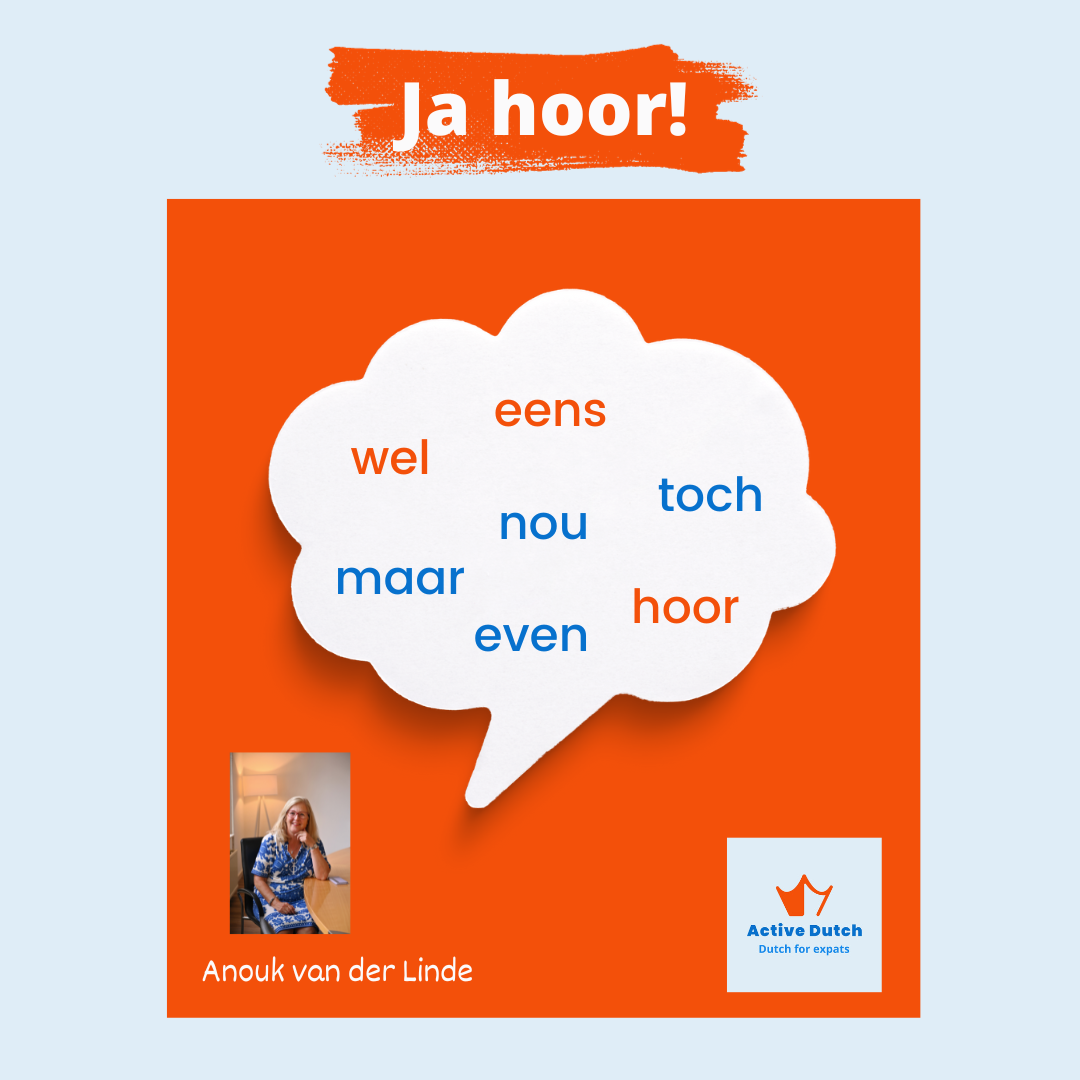 "JA HOOR!": TINY WORDS, BIG IMPACT
Unravelling the Secrets of Dutch Modal Particles
You may have come across words like "even" and "hoor" while listening to spoken Dutch and tried to determine their exact meanings. Unfortunately, these small words, known as modal particles, do not have a fixed translation and can be challenging to interpret. However, these particles do play a significant role in Dutch communication by adding nuances to sentences and conveying subtle meanings.
In this ebook, you will learn how the seven most commonly used Dutch modal particles are used in a variety of situations. This will help you better understand how their meanings change with context. Incorporating these words into your conversations will make your Dutch more vibrant and natural!
Are you looking for high-quality, engaging Dutch lessons for expats?
Active Dutch offers different learning options to help you incorporate learning Dutch into your busy life. Explore my different course options, or for more details or questions, contact me.
There are no reviews yet. Be the first one to write one.