EVERYDAY DUTCH FREE EBOOK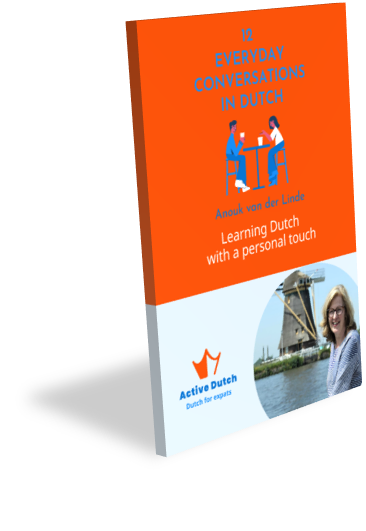 As an expat living in the Netherlands, being able to understand the conversations around you is an important part of your Dutch learning journey! Listening skills will help you feel more comfortable in a variety of situations, and prepare you to participate in those conversations as well.
Read along with my ebook as you ​listen to my family, friends, and I reenact everyday Dutch conversations​, including getting a bike repaired, getting a haircut, going to the gym, and booking a B&B for the weekend! Key words and phrases are also translated into English to provide additional context and practical vocabulary knowledge.
Subscribe to my mailing list (no spam, I promise!) and get the FREE ebook and accompanying audio recordings straight to your inbox!
Are you looking for high-quality, engaging Dutch lessons for expats?
Active Dutch offers different learning options to help you incorporate learning Dutch into your busy life. ​Learn more​ about course options, details, and upcoming dates, or ​contact me​ for more details!