50 DUTCH COLLOCATIONS EBOOK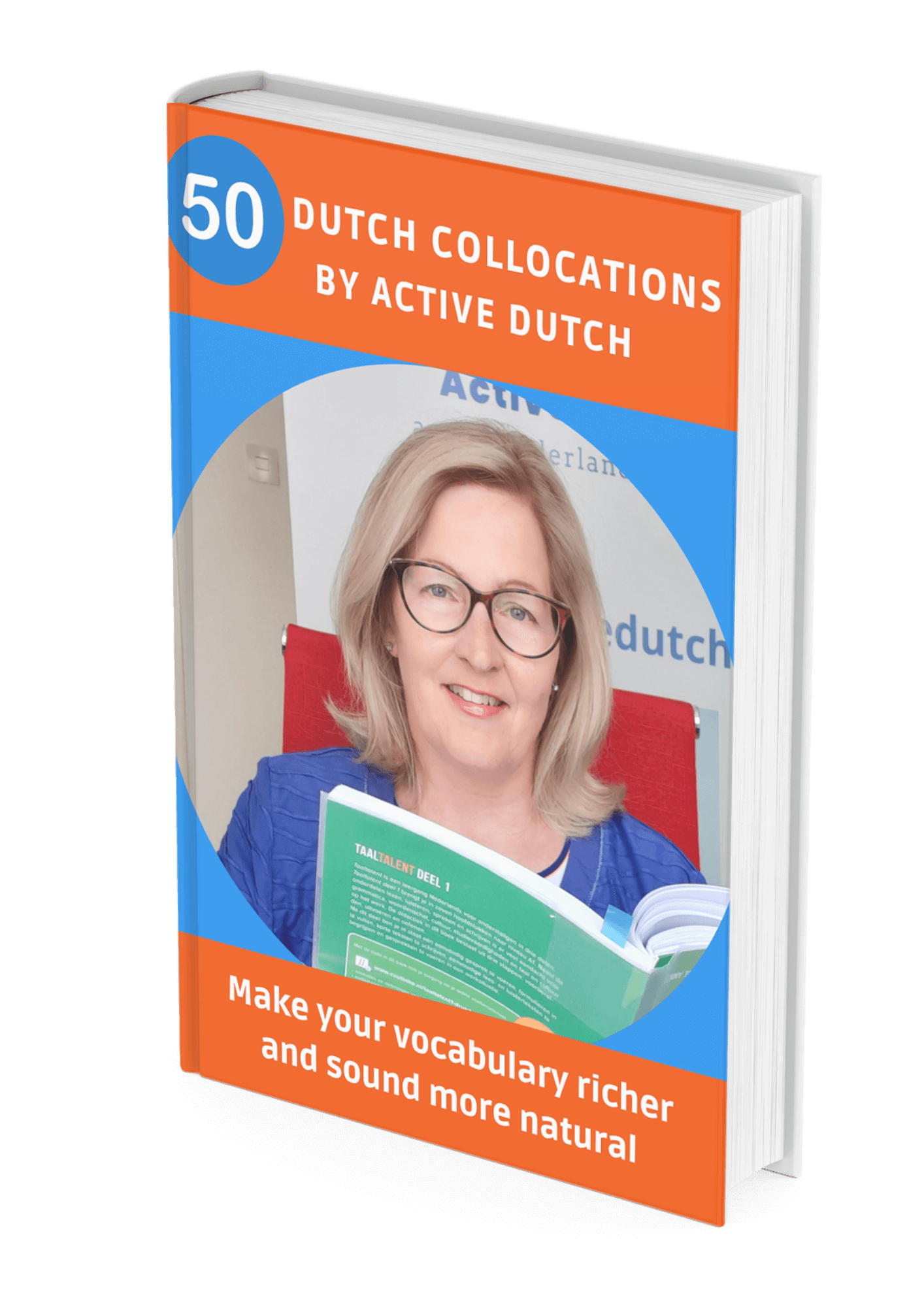 In my Dutch classes for expats I often notice that students find it hard to use the right combinations of words, or collocations. For example, they say "een feest maken" (make a party) instead of the correct "een feest geven" (give a party).
Learning vocabulary is a crucial part of learning a language, but it's easier for your brain to remember and use language in chunks. By learning common collocations you will not only enrich your vocabulary, but your Dutch will sound more natural and you will be more easily understood by locals.
In this ebook, I share 50 common Dutch collocations you will undoubtedly use in your daily life in the Netherlands. I have included indications of which collocations you should know depending on if you are an A1, A2, or B1 learner.
Subscribe to my mailing list (no spam, just quarterly newsletters!) by clicking the button below and get the FREE ebook straight to your inbox!
Are you looking for high-quality, engaging Dutch lessons for expats?
Active Dutch offers different learning options to help you incorporate learning Dutch into your busy life. ​Learn more​ about course options, details, and upcoming dates, or ​contact me​ for more details!